The 50th Anniversary of the Kobayashi-Maskawa Theory – In Memory of Maskawa-san
2022.01.24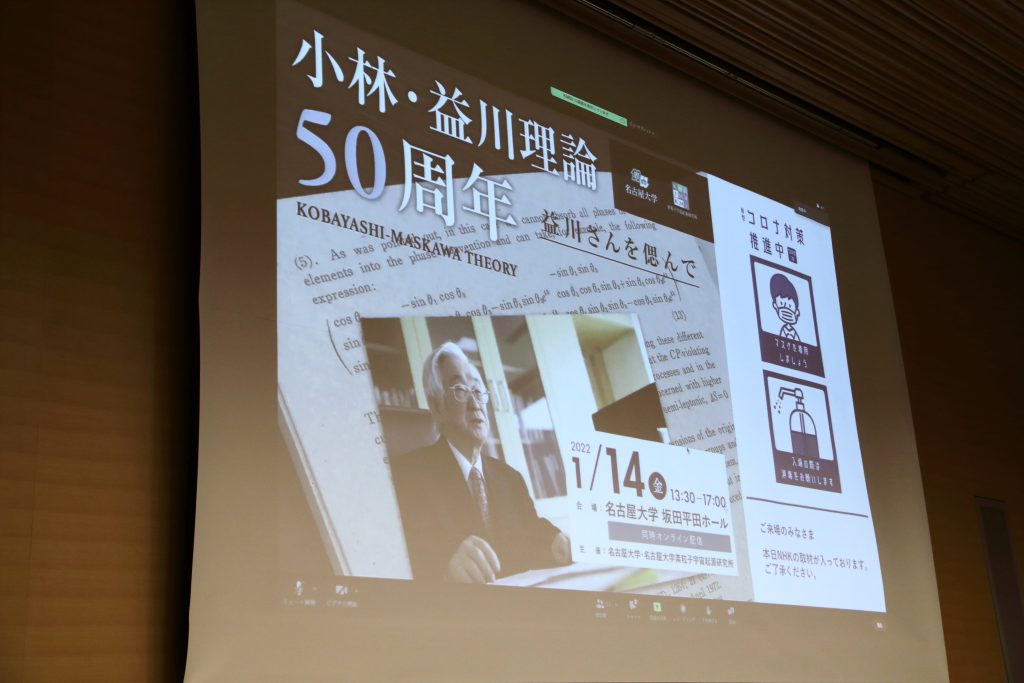 On Friday, January 14, 2022, Nagoya University and KMI hosted a special event entitled "The 50th Anniversary of the Kobayashi-Maskawa Theory – In Memory of Maskawa-san". (*)
2022 marks the 50th anniversary of the proposal of the Kobayashi-Maskawa theory, for which Professors Makoto Kobayashi and Toshihide Maskawa were awarded the Nobel Prize. To reflect on their achievements and to remember Prof. Toshihide Maskawa, who passed away in July of 2021, we have planned the event that gives an overview of the birth and establishment of the Kobayashi-Maskawa theory and what lies ahead.
Due to the COVID-19 situation, the event was held as a hybrid – face-to-face and remote – conference. 51 people including students attended the event onsite, and almost 140 people participated online.
The event was moderated by Prof. Naoshi Sugiyama, Vice President of Nagoya University, and began with a greeting by Prof. Seiichi Matsuo, President of Nagoya University, and a video letter by Prof. Makoto Kobayashi. The following speakers gave lectures on various aspects of the Kobayashi-Maskawa theory from both experimental and theoretical perspectives, and talked about how Nagoya University and the field of particle physics was at the time the Kobayashi-Maskawa theory was proposed.
(*) We use "-san" to friendly show respect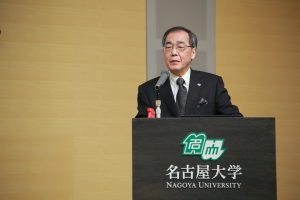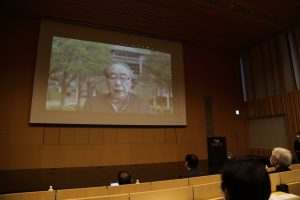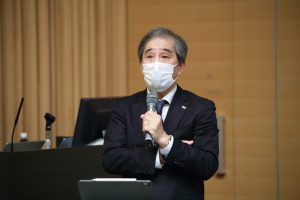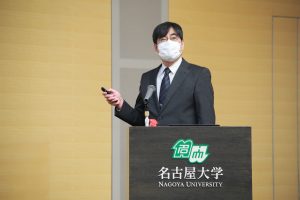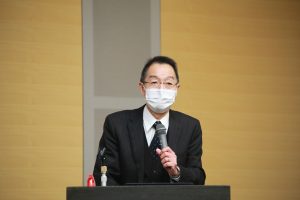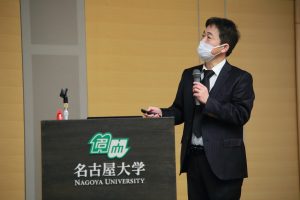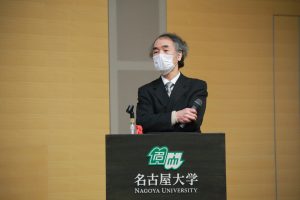 Also, Prof Nakamura gave his talk on "Tau neutrino discovery" online.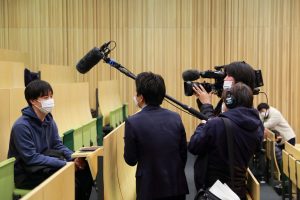 Event webpage (Japanese)  https://www.kmi.nagoya-u.ac.jp/workshop/km50/program/