Prof. Toru Iijima was selected as the new spokesperson for BelleII experiment
2019.06.28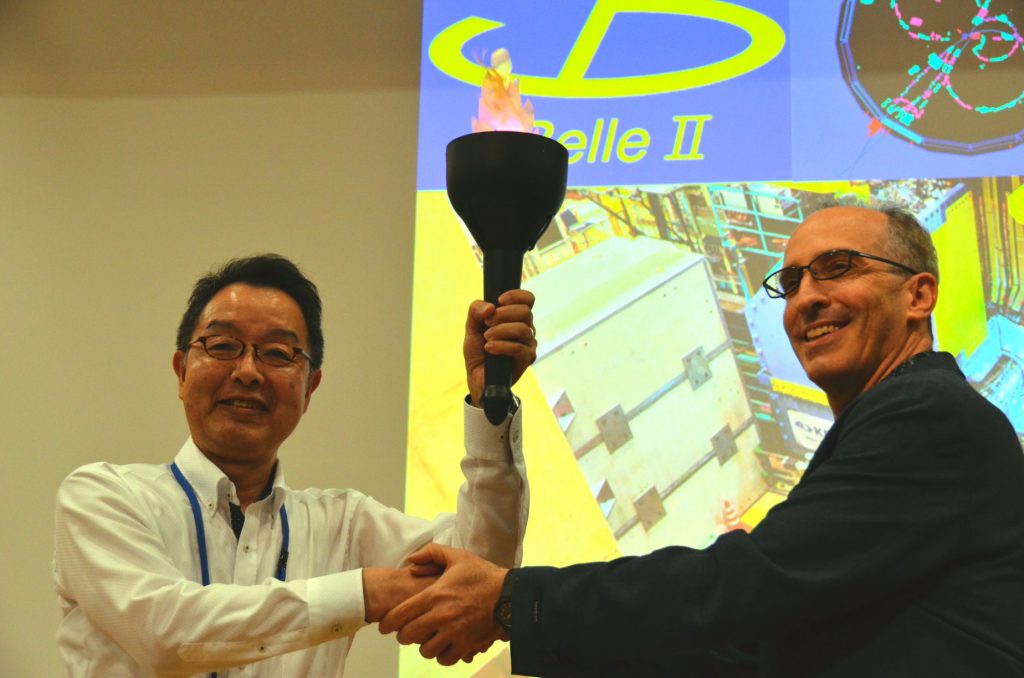 June 21, 2019, Prof. Tom Browder (University of Hawaii) turned over the role of the Belle II spokesperson to Prof. Toru Iijima (Nagoya University, KMI). 
The Belle II Experiment is an international collaboration of about 1000 physicists and engineers from 26 countries. Together we explore the fundamental secrets of the Universe with the SuperKEKB cutting-edge electron-positron collider and the new Belle II particle detector. I am greatly honored to be elected Spokesperson of this wonderful international team. Our experiment has just begun, and much remains to  be done. We are all working hard on optimizing the detector performance and are getting ready to use it for unique and exciting studies of new physics. —– Toru Iijima
KMI's Associate Professor Alessandro Gaz was also chosen as the Physics Coordinator.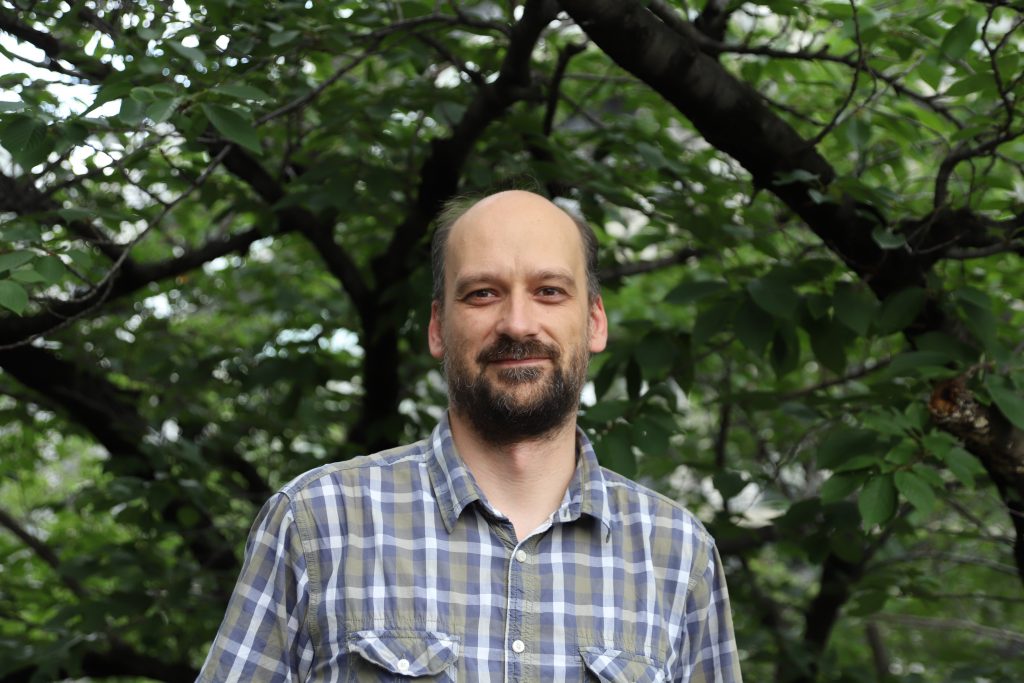 We started taking data with the full detector just a few months ago and we are delighted to see many familiar particles emerge from our first data. It is a great privilege to have been chosen as Physics Coordinator at this time of the experiment, when we get ready to present exciting results at the Summer Conferences and start writing our first Physics Papers. I hope that the quality of our results will encourage more researchers to join our team!—–Alessandro Gaz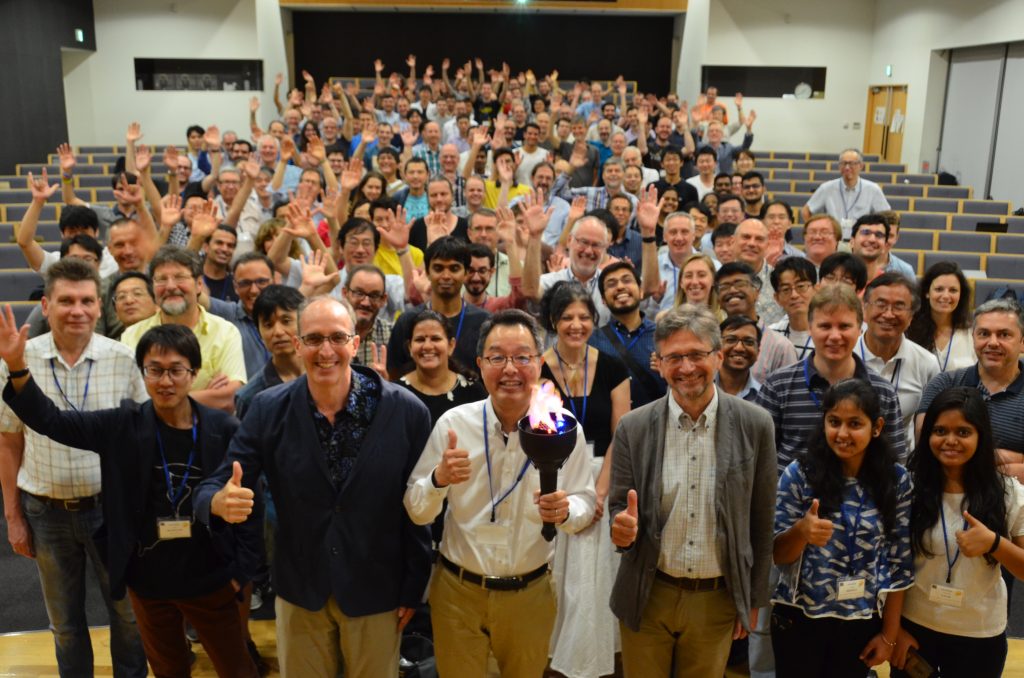 Learn more about the inauguration ceremony, read KEK/IPNS article.