Mysterious fast radio bursts and implication from magnetars to their origins
Teruaki Enoto (RIKEN, Extreme natural phenomema RIKEN Hakubi Research Team)
zoom
 "KMI colloquium"    30th September (Wed)  16:00–

Speaker :Teruaki Enoto
(RIKEN, Extreme natural phenomema RIKEN Hakubi Research Team)

Title : Mysterious fast radio bursts and implication from magnetars to their origins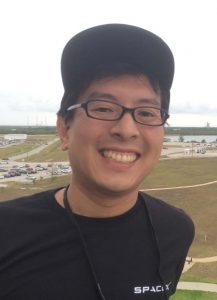 Poster :Enoto__colloquium_2_20200930

Abstract :In 2001, the Park observatory detected a mysterious radio spike with milliseconds'
duration from the direction to the Magellanic cloud, which was called "Lorimer Burst" after its
discoverer. The number of similar radio transients has been gradually and later rapidly
increased, and called "Fast Radio Bursts (FRBs)." The observational characteristics of FRBs
indicate the cosmological distance to its unknown sources. Now, the origin or origins of
FRBs have been actively studied by many astronomers. In 2020, an FRB event was
discovered during a bursting activity of a Galactic magnetar SGR 1935+2154. The magnetars
are a subgroup of neutron stars with the strongest magnetic field strength of ~1011 T on its
stellar surface. They sometimes exhibit sporadic X-ray and soft gamma-ray burst emission
releasing stored magnetic energy. The recently discovered FRB association to SGR
1935+2154 indicates that magnetars are one promising candidate for FRBs' origin. At this
talk, I will review the story of rapidly developing fields of the FRBs and observational
implications from a diversity of neutron stars, especially magnetars, the strongest magnets of
our Universe.

The colloquium will be held via ZOOM.