Information
---
Conference will be held at KMI Science Symposia on the sixth floor of Engineering Science (ES) Building at Nagoya University, Higashiyama campus. The building is located at C2(4) of the Campus map [PDF].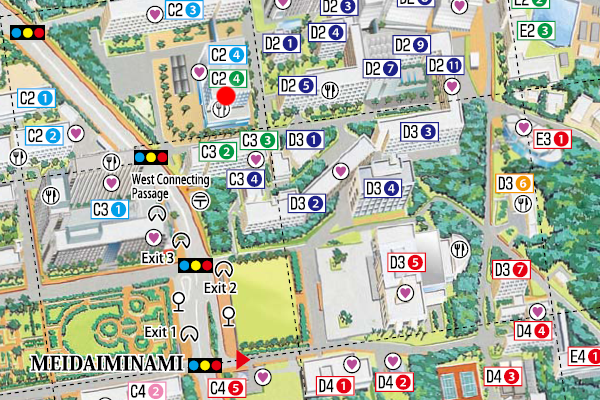 For Speakers
For your presentation, Macintosh (OSX 10.6) and Windows (Windows7) laptops will be available in the conference room. The preferred format is PDF, but PowerPoint and Keynote are also available.
It would be nice to send your slide file beforehand via email to

by the day before your talk, or transfer the file by a USB flash drive by the coffee or lunch break before your session. If the slide file is too large for an email (more than 10MB), we will receive it at the conference room.
If you prefer to use your own laptop for your presentation, please check the connection between your laptop and the projector by the break before your session.
We plan to upload your transparency on the conference web page. If you would not like to upload it, please let us know.
For Poster Presenters
A poster should be prepared with maximum size 890mm(width) x 1600mm(height). The JIS A0 [841mm x 1189mm] is the best fitted size. The conference secretariat will provide pieces of tape to fix the poster to the poster board at the conference site. (please do not use the tape other than that the secretariat will provide.)
The poster session will be held from 18:00 on the first day. Posters can be displayed by 17:00 on the last day of the conference. After that the presenters are requested to remove their own posters.
Networking
Campus area Wireless LAN will be available at the conference site.
Lunch guide